The Bright Idea
With the right light, you can take any outdoor space from invisible to inviting. That's why Trex has expanded our lighting offering to cover the whole landscape. Trex Outdoor Lighting enhances curb appeal with energy-efficient illumination that makes for safer nighttime strolls and impressive deckside ambience. Best of all, the lights install in a snap and disappear into their surroundings for a truly sophisticated look.
Deck Lighting
Post Cap Light
Deck Rail Light
Stair Riser Light
Recessed Deck Light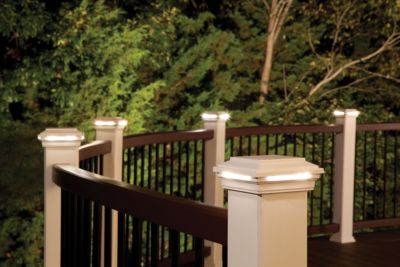 High Performance
Energy-efficient Cree® LEDs give off long-lasting illumination
Dimmable glow matches the mood of any outdoor party or dinner
Remains weather-proof and salt air resistant in the toughest climates
Offers total lighting control via timer and optional dimmer with remote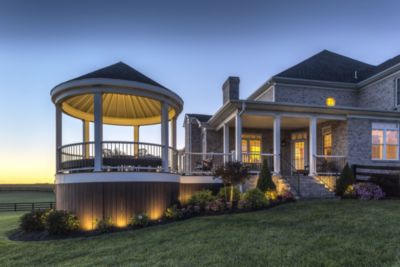 Perennial Beauty
Sophisticated fixtures create custom lighting effects and designs
Ambient light improves the safety of paths and stairways
Out of sight during the day, beautiful light every night
Available in a variety of colours to complement any outdoor space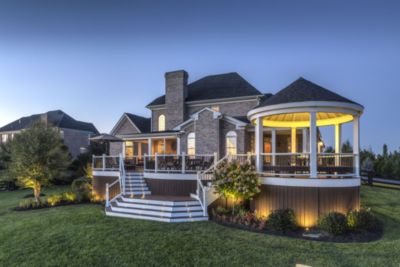 Trex Through and Through
Part of a complete Trex package
Trex® LightHub™ connection system makes set-up a snap for DIYers
Lighting builds into new decks and landscaping or retrofits into existing spaces
Keeps things green with 75% less energy usage than traditional incandescent lighting
Deck Lighting Profiles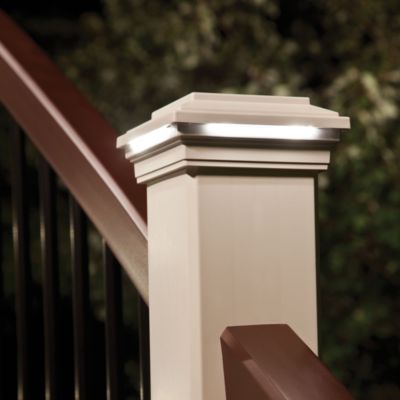 POST CAP LIGHT
Tucked discreetly under the cap, Post Cap Lights provide a warm downward glow and easy wayfinding.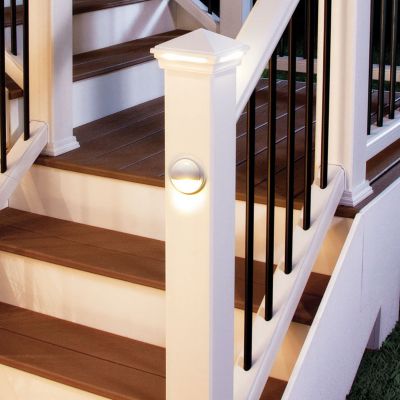 DECK RAIL LIGHT
These indirect lights reside directly on the rail post to illuminate the beautiful deck below.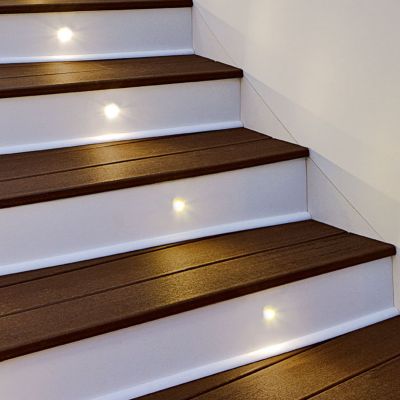 STAIR RISER LIGHT
Installed into step risers, riser lights are durable enough to handle years of passing foot traffic.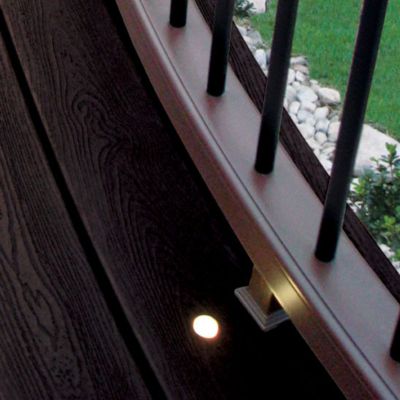 RECESSED DECK LIGHT
These subtle dot lights install flush on the deck boards to efficiently light the way.
Works Well With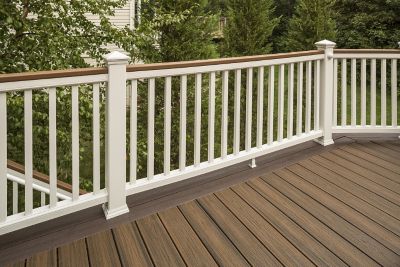 Trex® railing is the perfect host to our deck lighting: the downward-cast angles at just-the-right height keep your party moody and your sky dark. Plus, easily retrofits into existing railing.